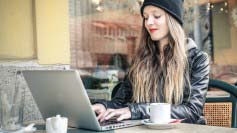 We have been producing videos, in one form or another, for more than 30 years, but – thanks to new technology – we are now able to produce marketing videos for our clients at pricing so reasonable that even the smallest mom and pop business can afford them.
Why should a business have their own video? Actually there are many good reasons…
Put a video on your website to involve your visitors and get them to spend more time on your page. Search engines such as google can see how much time a visitor spends on any of your web pages, and then reward ones with longer page visits with higher rankings.
Add a video to your classified ad on Kijiji or Craigslist to make your business stand out. Did you know Kijiji allows you to post a video link as part of your ad for free? With Craigslist you can't embed the video, but you can write in its URL and invite viewers to copy and paste the location.
The easy way to make your video accessible across various media is to upload it to YouTube, which gives you an extra bonus. You can put your website URL in the description of your video on YouTube, which gives a great boost to your domain in terms of search engine optimization (SEO).
Cedar Cottage Media has recently gained access to a huge library of professional video templates, so we can create a customized video for you at a tremendous price saving compared with traditional video production services.
Take a look at a sample of one of our videos that could be boosting your business…
To get more information, and to view our entire collection of professional business marketing videos CLICK HERE.
We look forward to helping you boost your local business with a new marketing video.